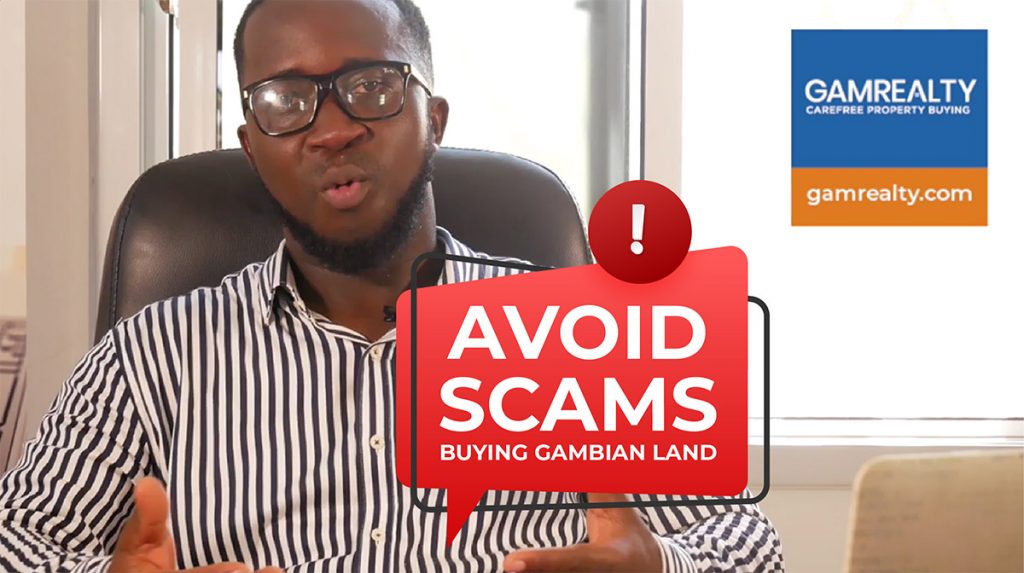 Buying a plot of land in The Gambia can be really challenging, stressful and without the right support can result in disappointment and loss of money. Because most buyers are not well prepared and familiar with the legal procedures, required documents, restrictions, property issues or unreliable middlemen. GamRealty thinks along with you, saves you a lot of unnecessary costs and most important will be your reliable partner when it comes to buying property in The Gambia.

Choosing GamRealty means that you:

– Can prevent loss of your hard-earned money
– That you know in advance exactly how much you have spent on buying costs
– And moreover, we provide knowledgeable, trustworthy information as an independent local expert! In the video, we talk about Buying Land in The Gambia and all that comes with it.


As one of the leading Gambia Real Estate companies, we're passionate about helping people find their perfect property while ensuring a CAREFREE BUYING EXPERIENCE!

In addition, we provide Gambia's Real Estate industry with an unparalleled brand-building and marketing platform, with powerful opportunities to connect with local and international home-buyers and renters searching for property online.

GamRealty is a Dutch-owned and managed Real Estate Agency.

Office: Senegambia Highway, Bijilo, The Gambia. =220 7107606 or 2696613
Website: www.gamrealty.com

Post Author