Discover The Horizon: Where Luxury Meets the Atlantic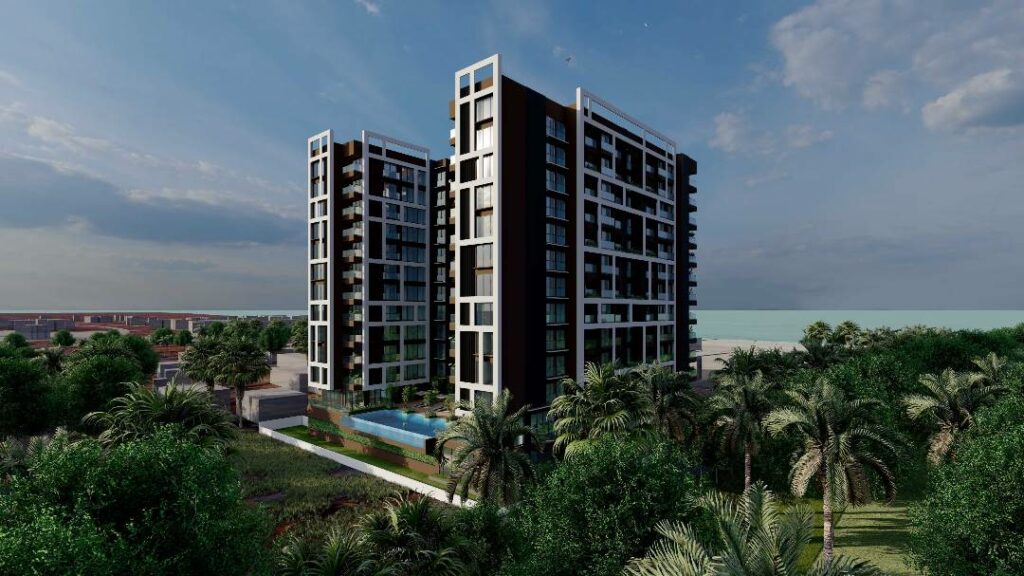 Are you ready to wake up to the soothing sound of the ocean and the sight of pristine white sand every day? Look no further than The Horizon, an exciting new development nestled in the Bijilo beach area, along the coastline of The Gambia.
Picture this: a 13-story C-shaped tower, offering 182 modern apartments that redefine luxury living. What's more, you'll find yourself just a stone's throw away from the beautiful Bijilo Beach, allowing you to take leisurely strolls along the coastline whenever your heart desires.
But it's not just the location that sets The Horizon apart; it's the lifestyle it offers. Every apartment comes with a view that's nothing short of breathtaking. Whether you're enjoying a refreshing dip in the infinity pool, working up a sweat at the gym, watching your kids play in the designated area, sipping cocktails at the Sky Bar, savouring delicious meals at the on-site restaurants, or simply relaxing with the peace of 24/7 security, The Horizon has it all.
Choose from a range of 1, 2, and 3-bedroom apartments, all priced exceptionally to suit your budget. But here's the real gem: The Horizon isn't just about a premium lifestyle; it's also an investment opportunity. For savvy investors, The Horizon offers an impressive proposition. With Gambia's rental market on the rise due to demographic shifts and economic growth, this is the ideal time to secure rental yields that surpass international norms.
What makes The Horizon even more enticing is its prime location and a seasoned Facilities Management team that ensures your investment remains in top shape. Whether you're looking for long-term or short-term tenants, competitive purchase prices ensure high tenant demand, translating into lucrative returns.
But that's not all; at The Horizon, we believe in professional property care. While you enjoy the profits from your second home, we take care of all aspects of property management, including maintenance services and rental management. Choose the package that suits your needs and relax knowing your investment is in capable hands.
It's time to redefine your lifestyle, invest wisely, and embrace the beauty of coastal living at The Horizon Apartments. Welcome home to luxury, convenience, and a view that's worth every moment.
Experience The Horizon – Where Luxury Meets the Atlantic.
FOR ALL DETAILS ON TYPES, PRICES AND AVAILABILITY EMAIL OR CALL US AT +220 2696613
INQUIRY FORM